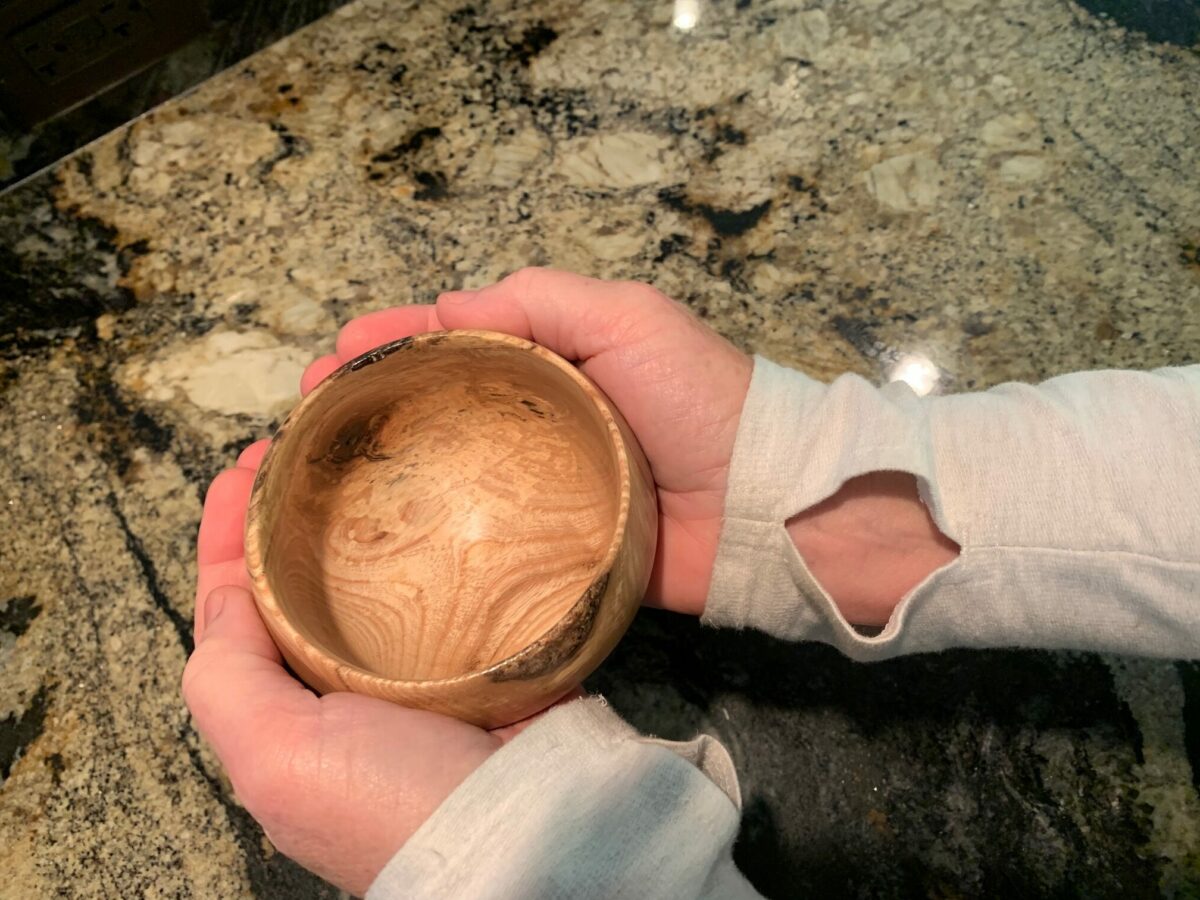 A thoughtful gift is the best kind. Woodland Bowl Company is thrilled to create a one of a kind, handmade bowls, urns, boxes and more at your request.
Getting a bowl from a cherished tree
If you've lost a favored tree, you'll need to chose a log for your bowl or urn. The diameter of the log will determine the size of the bowl. Generally ship a log 8 inches or more in diameter and length. Solid heavy logs are best. If the log is too dried out, there may be undesired problems on the lathe. Sending a photo with your inquiry will help us determine success. When shipping a log, FedEx is the most economical. Contact Betty directly here.
Request a Pet Urn
We take requests for your pets.
Special Requests
Forward any special requests to Betty.